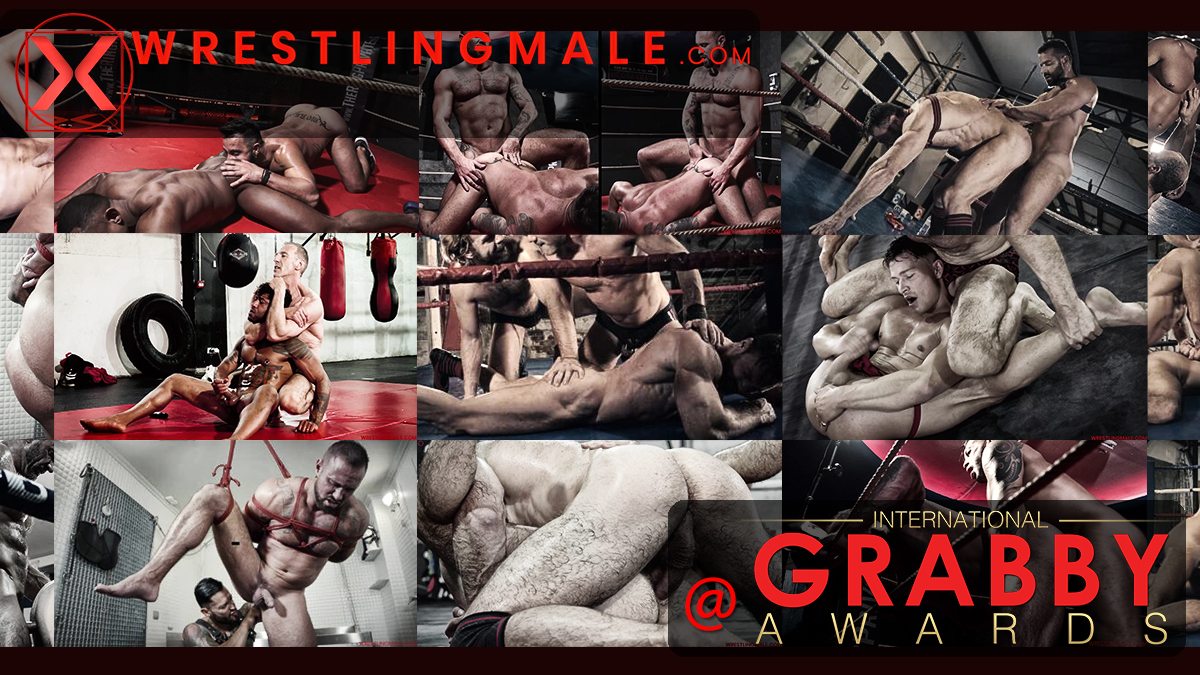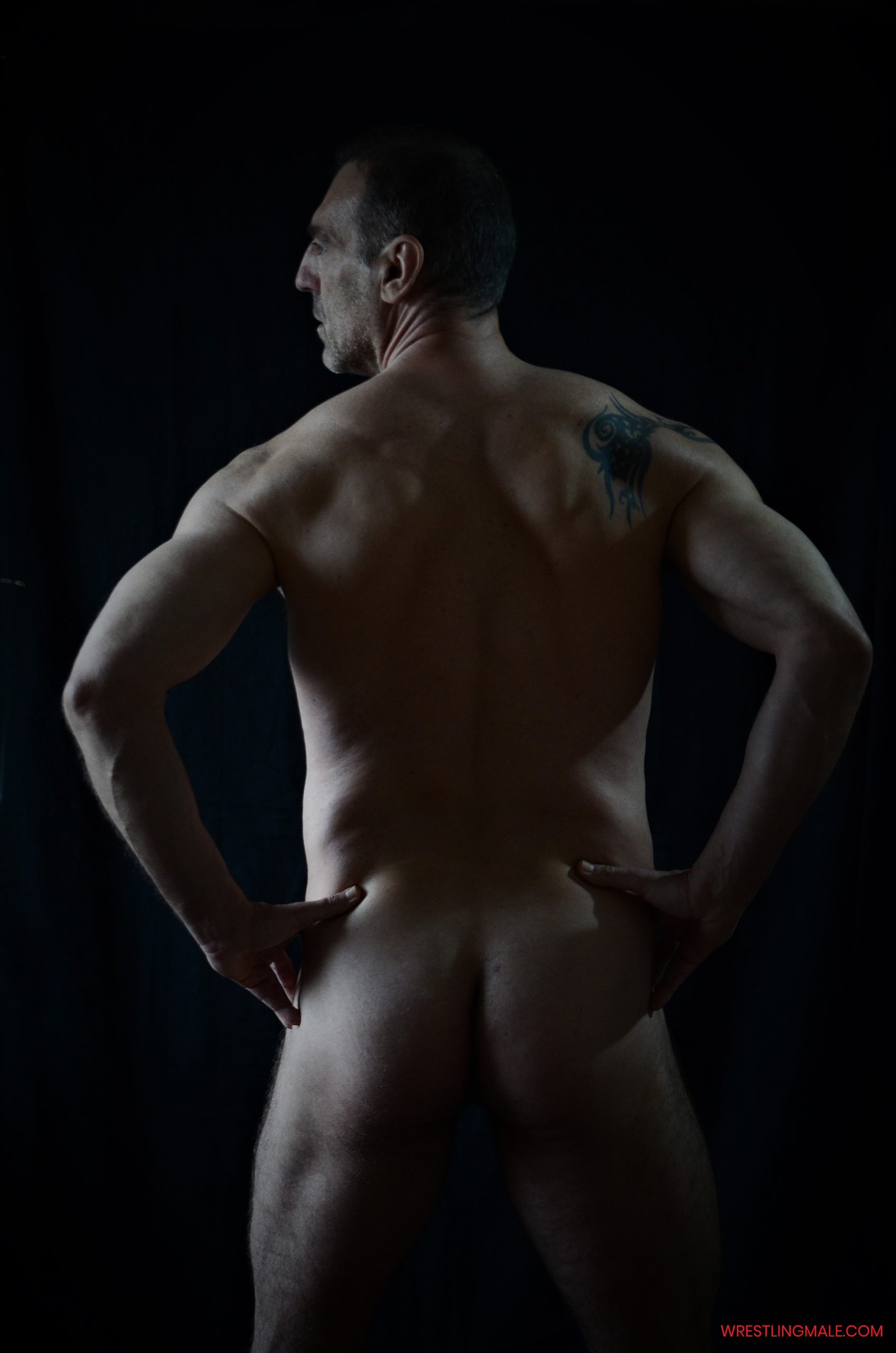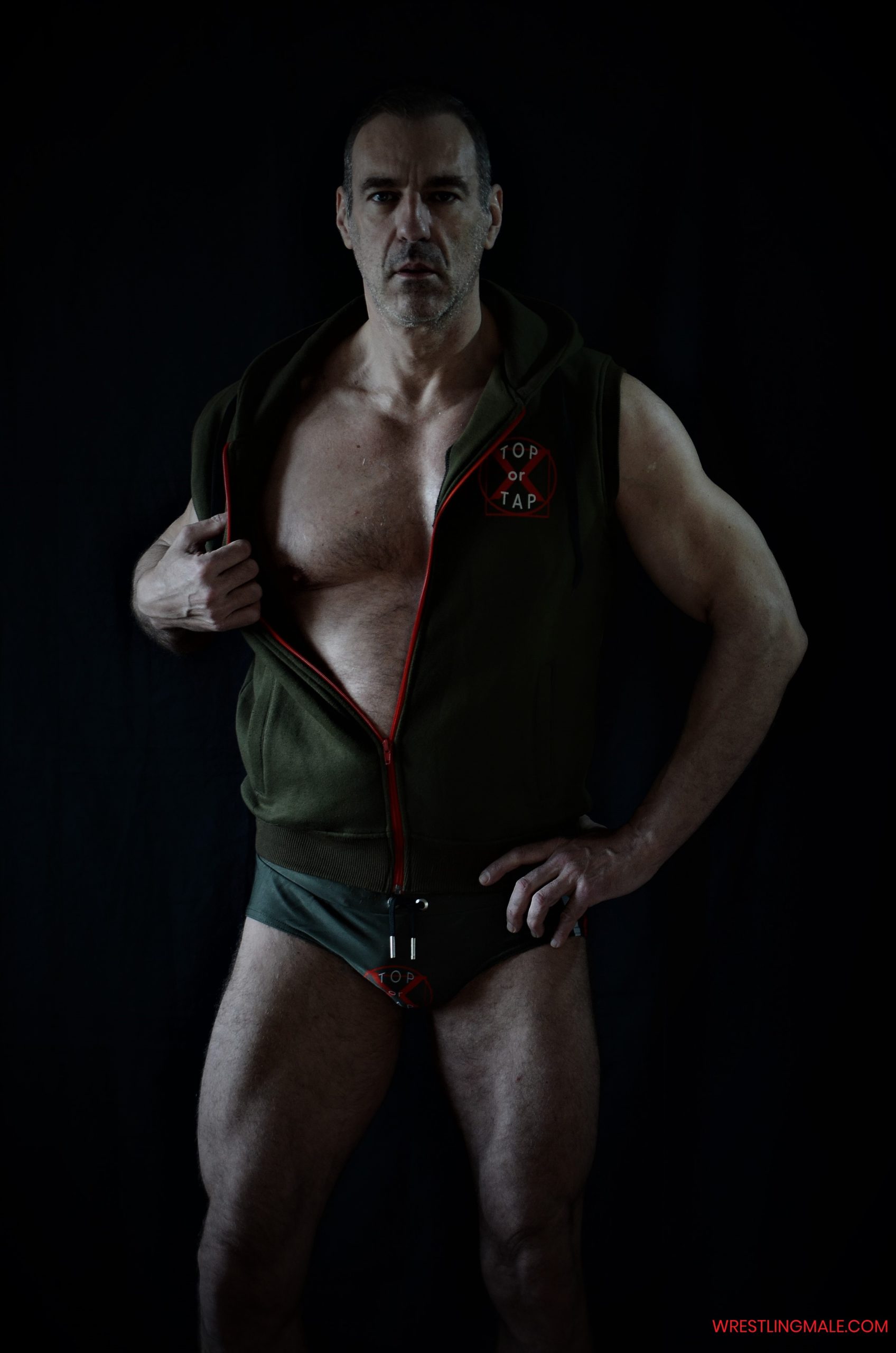 WRESTLINGMALE PRESS REVIEW – Update 07/25/2022
Thanks to all the bloggers, referents & professional magazines who spontaneously and regularly publish articles on Wrestlingmale.
So, we share them in our "Wrestlingmale Press review" by gathering their URL link.
Thanks also to all our FB, IG, TWITTER (29K) & ONLYFANS followers who share our own posts & also contribute to our notoriety!
Your numerous votes have allowed Wrestlingmale getting many nominations for GrabbysEurope 2021 (check HERE)
Thank you again to all of you for this great daily support!
Etienne Erik
Wrestlingmale Producer & Director
---
Wrestlingmale Best Sellers 2021 : HERE
Wrestlingmale Best Sellers 2020 : HERE
Avn.com 
NEW 02/10/2022 Article Spy Shot 14 HERE
11/27/2021 Nomination Xtreme shot 18 – Best Fetish scene GAYVN AWARD 2022 HERE
Article 11/20/2021 "Spy Shot New series lauching HERE
GrabbysEurope : view all Wrestlingmale nominations 2021 HERE & HERE
Queermenow.net Blog :
article from May 2021 HERE
article from March 2021 HERE
article from June 2019 HERE
Gaydemon.com Blog : review from July 2019 HERE
Alphatribe Mag / Paul Stag :
interview Etienne 01/09/2021 HERE
Wrestlingarsenal.net/wordpress/ Blog :
article sur nominations Grabbyseurope & Wrestlingmale Adventures Digital Art from 04/16/2021 HERE
Vargasesnoticia.com Blog :
article sur Viktor Rom – Viktor Secret – nominations Grabbyseurope HERE
Loschicosdelvestuario.com Blog :
NEW article from July 16th 2022 Florida Wrestlingmale Florida Conquers 01  HERE
NEW article from May 28th 2022 Spy Shot 27 @NoLimitSportCenterBarcelona  HERE
NEW article from March 3rd 2022 Spy Shot 14 @NoLimitSportCenterBarcelona  HERE
NEW article from January 30th 2022 Spy Shot 10 @NoLimitSportCenterBarcelona  HERE
article from November 20th 2021 Spy Shot 3 @NoLimitSportCenterBarcelona  HERE
article from August1rst 2021 HERE
article from May12th 2021 HERE
article from March 16th 2021 HERE
article from February 9th 2021 HERE
interview from December 11th 2020 HERE
interview from December 4th 2020 HERE
GARCON Magazine
article from n°27 – August 2020 in the section Culture/interview Etienne Erik HERE
AGENDAQ Magazine :
you can register for free to read the article from August 2020 HERE
you can register for free to read the article from July 2019 HERE
Alexmillerscave.blogspot.com Blog :
06/20/2018 – Review Paris Rough House War 8  HERE
06/20/2018 – Review Paris Rough House War 10 HERE
Abusedmusclesblogspot.com Blog :
10/19/2021 – Review Spy Shot @NoLimitSportCenter 1 Deal for James HERE
05/28/2021 – Extreme Shot @ParisRougHouse Bestial LiveShow 4 HERE
03/14/2021 – Extreme Shot @ParisRougHouse Deal1 for Hunter HERE
Ringsideatskullisland.blogspot.com Blog :
NEW 07/25/2022 Florida Wrestlingmale Conquers Ep08 HERE
NEW 07/13/2022 Florida Wrestlingmale Conquers Ep07 HERE
NEW 07/04/2022 Michael&Seth II @Florida Ep01 HERE
NEW 06/27/2022 Florida Wrestlingmale Conquers 05 HERE
NEW 06/12/2022 Florida Wrestlingmale Conquers 04 HERE
NEW 06/12/2022 Florida Wrestlingmale Conquers 03 HERE
NEW 06/06/2022 Florida Wrestlingmale Conquers 02 HERE
NEW 05/19/2022 – Spy Shot @NolimitSportCenterBarcelona 28 HERE
NEW 05/05/2022 – Spy Shot @NolimitSportCenterBarcelona 26 HERE
NEW 04/19/2022 – Spy Shot @NolimitSportCenterBarcelona 24 HERE
NEW 04/01/2022 – Spy Shot @NolimitSportCenterBarcelona 21 HERE
NEW 03/16/2022 – Spy Shot @NolimitSportCenterBarcelona 19 HERE
NEW 02/09/2022 – Spy Shot @NolimitSportCenterBarcelona 15 HERE
NEW 01/30/2022 – Spy Shot @NolimitSportCenterBarcelona 14 HERE
NEW 01/16/2022 – Spy Shot @NolimitSportCenterBarcelona 12 Playground ChokedFest  HERE
NEW 01/01/2022 – Spy Shot @NolimitSportCenterBarcelona 10 Deal for Cyrill  HERE
12/14/2021 – Spy Shot @NolimitSportCenterBarcelona 7 Playground Iron Man HERE
12/02/2021 – Spy Shot @NolimitSportCenterBarcelona 4 for Monty HERE
11/08/2021 – Spy Shot @NolimitSportCenterBarcelona 3 HERE
09/18/2021 – Review Xtreme Shot @parisroughouse 19 HERE
09/09/2021 – Review Xtreme Shot @parisroughouse 18 HERE
08/25/2021 – Review Xtreme Shot @parisroughouse 16 Deal 1 for Jose HERE
08/12/2021 – Review Xtreme Shot @parisroughouse 14 HERE
07/12/2021 – Review Xtreme Shot @parisroughouse 12 HERE
07/12/2021 – Review Xtreme Shot @parisroughouse 11 HERE
06/13/2021 – Review Xtreme Shot @parisroughouse Deal for Greg HERE
06/06/2021 – Review Xtreme Shot @parisroughouse Bestial Live Show Part 5 HERE
05/22/2021 – Review Xtreme Shot @parisroughouse 6 HERE
05/16/2021 – Review Xtreme Shot @parisroughouse Bestial Live Show Part 3 HERE
04/26/2021 – Review Xtreme Shot @parisroughouse 5 Deal for Ian HERE
04/25/2021 – Review Xtreme Shot @parisroughouse 4 HERE
04/07/2021 – Review Xtreme Shot Bestial Show 2Replay HERE
03/27/2021 Review Xtreme Shot 03/27/2021 Paris Rough House War 35 HERE
03/07/2021 – Review Xtreme Shot Bestial Show 1Replay HERE
02/03/2021 – Review Paris Rough House Assault 25 Part1 – Handler HERE
01/27/2021 – Review Paris Rough House War 33 – Daddy, Make him Tap HERE
01/10/2021 – Review Paris Rough House War 32 – Let's Tussle HERE
01/02/2021 – Review Paris Rough House War 31 – Threee Masketeers HERE
12/19/2020 – Review Paris Rough House War 30 – "Foxx" HERE
12/06/2020 – Review Paris Rough House War 29 – "The Wrath of Judo Kan" HERE
11/22/2020 – Review Xtreme Shot 7 – "Ego Crusher" HERE
11/12/2020 – Review Paris Rough House War 28 – "Twister" HERE
10/20/2020 – Review Paris Rough House War 27 – "One on One, Two on One, Three Way" HERE
10/04/2020 – Review Paris Rough House Assault 24 – "Adult Content" HERE
09/29/2020 – Review XTREME shot 5 – "Ganging" HERE
09/02/2020 – Review XTREME shot 4 – Master Class, Part 1 – "Meant to be broken" HERE
08/25/2020 – Review Paris Rough House Assault 22 – "Daddy Fight" HERE
08/16/2020 – Review Paris Rough House War 25 – "Crash Course" HERE
07/05/2020 – Review Paris Rough Houe Assault 15 – "Andalusian lions" HERE
06/21/2020 – Review Paris Rough House Assault 20 – "With his Bare Hands" HERE
06/08/2020 – Review Paris Rough House Assault 19 – "Wild Game" HERE
06/01/2020 – Review Paris Rough House War 21 – "Built for a Belt" HERE
02/27/2020 – Review Viktor Secret / Episode 1 Rapt – "Nights in Black Latex" HERE
01/01/2020 – Review Xtreme Shot Madrid Deal 1 for KJ  – "Clinch" HERE
11/16/2019 – Review Xtreme Shot @theringprivate Madrid 1 – " Impeccable" HERE
07/03/2019 – Review Special Edition Muscle Beast Part 2 – "Daddy Crusher Part 2" HERE
06/05/2019 – Review Special Edition Muscle Beast Part 1 – "Daddy Crusher Part 1" HERE
04/24/219 – Review Paris Deal 5 for John – "American in Paris" HERE
04/10/2019 – Review Michael & Seth Episode 1 – "Dog eat Dog" HERE
01/16/2019 – Review Paris Rough House War 12 – "Mythic Beasts" HERE
12/28/2018 – Review Paris Assault 9 / Parts 1 & 2 – "One on one" HERE
11/15/2018 – Review  Boston Clash 4 – "Alone against the world" HERE
09/16/2018 – Review Florida Rage 8 – "Bearhug Marathon" HERE
09/11/2018 – Review Boston Clash 6 "Slick" HERE
09/05/2018 – Review Summer 2018 Part 2 – " Strong Style XXX" HERE
09/02/2018 – Review Paris Rough House Assault 12 – "Danse Apache" HERE
08/29/2018 – Review Paris Rough House War 5 – "Beauty" HERE
08/22/2018 – Review Summer 2018 Part 1 – "Sounds Better in French" HERE
06/20/2018 – Review Paris Rough House War 8 – "Iron Man Uncut" HERE
06/09/2018 – Review Florida Sunset Rage 1 HERE
05/21/2018 – Review Paris Rough House War 3 – "Ooh La La" HERE
Kosubwrestle.blogspot.com Blog :
NEW 03/03/2022 – Spy Shot 161 HERE
12/25/2021 – Awards 2021 HERE
05/24/2021 – Review Xtreme Shot @parisroughouse 4 HERE
01/09/2021 – Review Paris Rough House War 32 HERE
03/12/2020 – Review Paris Rough House War 18 HERE
07/24/2019 – Article – "What makes Mikey Submit – crossbreeds" HERE
05/08/2019 – Review Paris Deal 8 for Flashwrestlejock – "Etienne – The Master of Erotic Submission" HERE
05/08/2019 – Review Paris Deal 9 for Robert Part 1 – "Etienne – The Master of Erotic Submission" HERE
---
PHOTOGRAPHIES : Etienne Erik "Recto – Verso" By Jacques Loiseleur & Grabby awards Banner 2022